With the new year comes new couples. The sad part is with new couples also comes break-ups. But we like to focus on happy times here at GB, so we have decided to put a list together of couples that we think will be the ones to watch in 2011. We have also complied some peeps that are on the verge of becoming couples and maybe some that we just wish would do the nasty already. If you feel we have missed any, feel free to let us know in the comments or via email.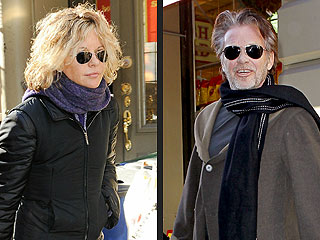 One new couple of 2011 that we think is the most surprising is
Meg Ryan
and
John Mellancamp
. Mellancamp, fresh of his 18 year marriage, has been quietly romancing Ryan all over NYC and Martha's Vineyard. The couple have actually been sneaking around since late October, but John had already separated from his wife. This isn't one of those stories. On a scale of 1 to 10, 10 being the real deal, we give MeganCamp a solid 9. Ryan has been single for a long time, she needs to be hurt so good.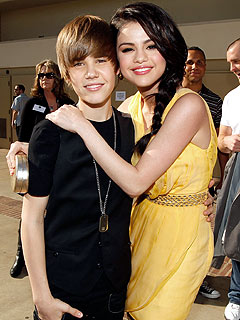 All the tweens and teens in the entire world have become obsessed with the news that
Justin Bieber
and
Selena Gomez
have become an item. While the two downplayed the romance talk, recent
pictures
of them kissing and cuddling in St. Lucia have set the twitter world ablaze. Gomez also has removed a promise ring that she has worn since 2008. Looks like the 18 year old is ready to make Bieber a man. We give these kids a 7. We don't know if they are together because they want to be or if it is the work of their people. But this is one relationship that will get every teenage girl worked up for the rest of the year.
This list wouldn't be complete without the new "It" couple of 2011.
Jake Gyllenhaal
is no stranger to pretty blonds. From
Kirsten Dunst
, to
Reese Witherspoon
, and now to
Austin Nichols
Taylor Swift
, the man knows how to pick them. Taylor fits perfectly into Jake's type of woman it seems. And Taylor has kept with her style as well. From
Taylor Lautner
to Jakey, she stays within a certain demographic. However, the pairing of GyllenSwift seem to have come from left field. And by left field I mean over the pond in the home of the Paltrow/Martins since we have them to thank for this. We give this couple a 3. Not only do they not hold any truth to their union, it will never last. Well, unless Tay can put up with Jake longer than Reese could.
Courteney Cox-Arquette
and
David Arquette
were always a favorite HW couple and the news of their separation was heartbreaking. Followed up by David's recent trip into rehab, nobody knew what to expect. But we give this couple a 10. Not only are they so deeply in love and actual soul mates, they really want to make their union work. These two will kiss and make up by years end.
Halle Berry
has only been single since April of 2010, but she wasted no time moving on with the sexy
Oliver Martinez
. While it only seems right that two beautiful people belong together, we have to wonder if Halle is using Martinez's sex appeal as a rebound for
Gabriel Aubry
, who is also the father to her daughter Nahla. We give them a 5 because we doubt this will amount to anymore than some hot rolls in the hay.
Blake Lively
recently broke off a longtime relationship with
Gossip Girl
co-star
Penn Badgely
and has wasted no time getting involved in the relationship rumors. The one that holds most stock with us is the
Ryan Gosling
rumor. They have been spotted together since last October, spending evenings at romantic restaurants and even going to Disneyland together, but neither will confirm a relationship. We have been told different and we know that two are in the beginning stages of a relationship. Problem is, we know that Blake has recently been talking of how she is ready to become a bigger name is HW. She hated it that GG co-star
Taylor Momsen
was getting all the publicity and ever since then, Blake has been all over the media. We give them a 6. Gosling's heart may be in it, but Lively has stars in her eyes.
The biggest couple since
Brad and Angelina
,
Kristen Stewart
and
Robert Pattinson
have never been open of their relationship. Though they have been busted and photographed many times, no one knows if they are together or how long. But let's be honest, we know that they are and we know that after the
Twilight
hype dies down, they might come out. But we don't think they will make it that long. We think that by the end of the year they will be kaput.