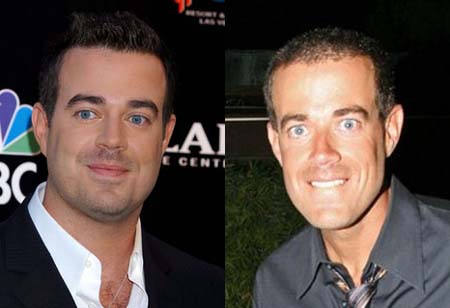 I didn't even know that this was still on the air, but
Last Call With Carson Daly
has struck a deal with
FUSE
to air the talk show a day after it's original broadcast. The episodes will reportedly contain new and expanded content from the show.
Remember when
Carson Daly
was the shit? He WAS
TRL
and everyone loved him. Then he dated Jennifer Love Hewitt, before she was skanky, and then she dumped him while she was on Howard Stern's radio show. Which he was listening to in bed. From that point on, Carson seemed to begin his transformation. The once chubby, sexy VJ was now a skinny looking nerd with big ears and leaving TRL.
Sorry to go off track, but I miss the days of Carson and TRL. Ahh, good times. Well, Daly is now a host on NBC's
The Voice
,
which has actually raised his profile again. As of August 24th,
Fuse
will begin airing previously aired episodes of Daly's late night talk show, which has actually gained an audience as of late.
Last Call With Carson Daly
will be on
FUSE
everyday at 6:30 and 10:30 pm.