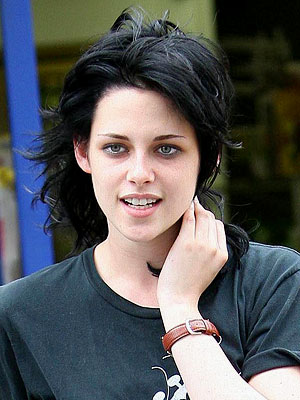 Yesterday morning on ABC's
The View
, Robert confessed to our favorite daytime ladies that he has a huge crush on television legend
Betty White
.
"I think Betty White is probably one of the sexiest women in America," he said. "She's vibrant; it's sexy. I think the more age, the better."
But don't worry Kristen, Betty doesn't seem interested.
"Now THAT is a comedy line!" the 88-year-old actress said.
And we all know that Rob really only has eyes for Ms. Stewart right now. With reports of the nuzzling during while watching Remember Me
, to reports of them being in their own world while out to dinner with friends. Rob and Kristen are definitely in love and take pride in the fact that their relationship in the one thing that they can control in a world of Summit
making decisions for them.
So as much as you all want to know everything about them, let's let them have this one thing that belongs to only them. You do realize, if we didn't make it such a big deal, they probably would have confirmed it by now. Just saying....
Look at a young Betty White, beautiful then and gorgeous now.